R&D Together:
developing customized solutions
Our scientists develop solutions with nanomaterial-additivated composites that improve the properties of the base materials. These are what we call smart materials. Thanks to them, we offer tailor-made solutions for various applications - always in close cooperation with our customers: that is what our R&D Together service is all about.
Our specialized laboratory services
Through our expertise in the synthesis and manipulation of nanomaterials, we work closely with our clients to design tailor-made solutions that respond to complex challenges in different industries. We have the most advanced technology and top-of-the-line equipment in our laboratories to help our clients perform the services they require.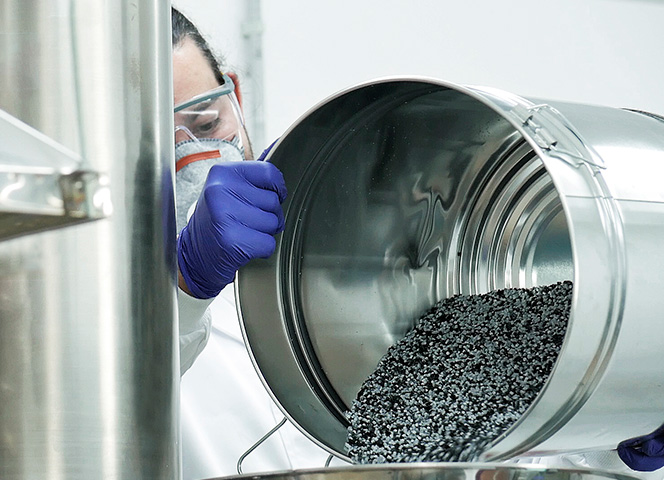 In collaboration with our team of scientists, we conduct studies and developments of new materials with specific characteristics upon request from our clients. We offer innovative solutions based on the development of applications with nanomaterials to improve energy efficiency, strengthen safety, and create more sustainable devices.
• Thermoplastics: 3D printer, injection molding machine, extruder, winding machine, mixing, and processing of plastic materials.
• Thermosets: mixing equipment (temperature and vacuum control), curing ovens, and standardized molds for tensile, compression, bending, and hardness testing.
Error: Contact form not found.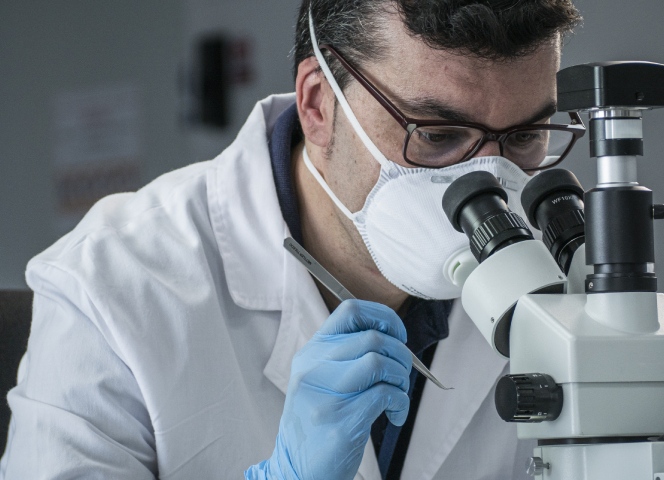 Characterization
laboratories
In our materials characterization laboratory, we perform chemical, structural, and morphological characterization of materials and components, studying their evolution and degradation. We investigate the physical, electrical, and chemical properties of materials and conduct tests that allow us to analyze, characterize, and control the quality of materials and components before and after their service life.
Materials characterization is an essential part of materials engineering analysis that helps us identify the suitable material for the specific applications required by our clients.
Error: Contact form not found.
• Optical characterization: portable microscope, SEM and FTIR.
• Thermal characterization: DSC and TGA.
• Structural characterization: BET, Elemental and RAMAN.
• Dispersion stability study: TurbiScan MLS and Zetasizer DLS.
• Electrical characterization: 4-wire resistivity meter and powder conductivity meter.
• Rheological characterization: rheometer and viscometer.
• Mechanical characterization: testing machine with grips for bending, tension and compression tests.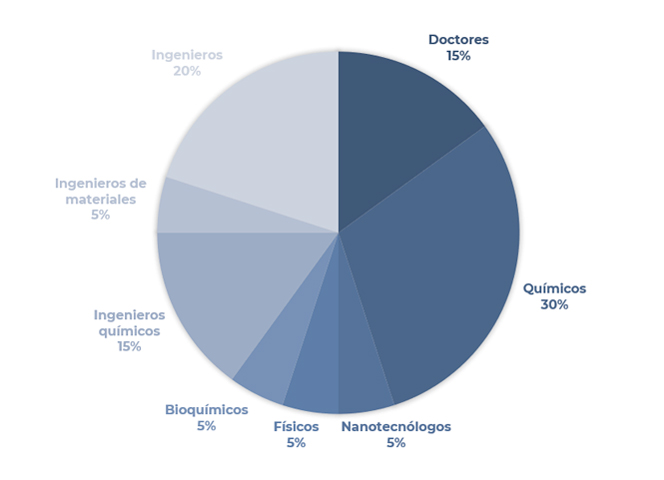 A dedicated team
to ensure excellence
Our team of experts consists of professionals from different disciplines who are passionate about developing advanced solutions to transform industries. We have PhDs, nanotechnologists, chemists, biochemists, data analysts, physicists and engineers from different fields, all specialized in nanotechnology.
With a focus on excellence and a huge commitment to customer satisfaction, the Nanomate team strives every day to deliver the best customized solutions and surpass the expectations of every project we embark on.
Error: Contact form not found.

Are you interested in our laboratory services?
Contact us and let's explore together the solutions we have for you.