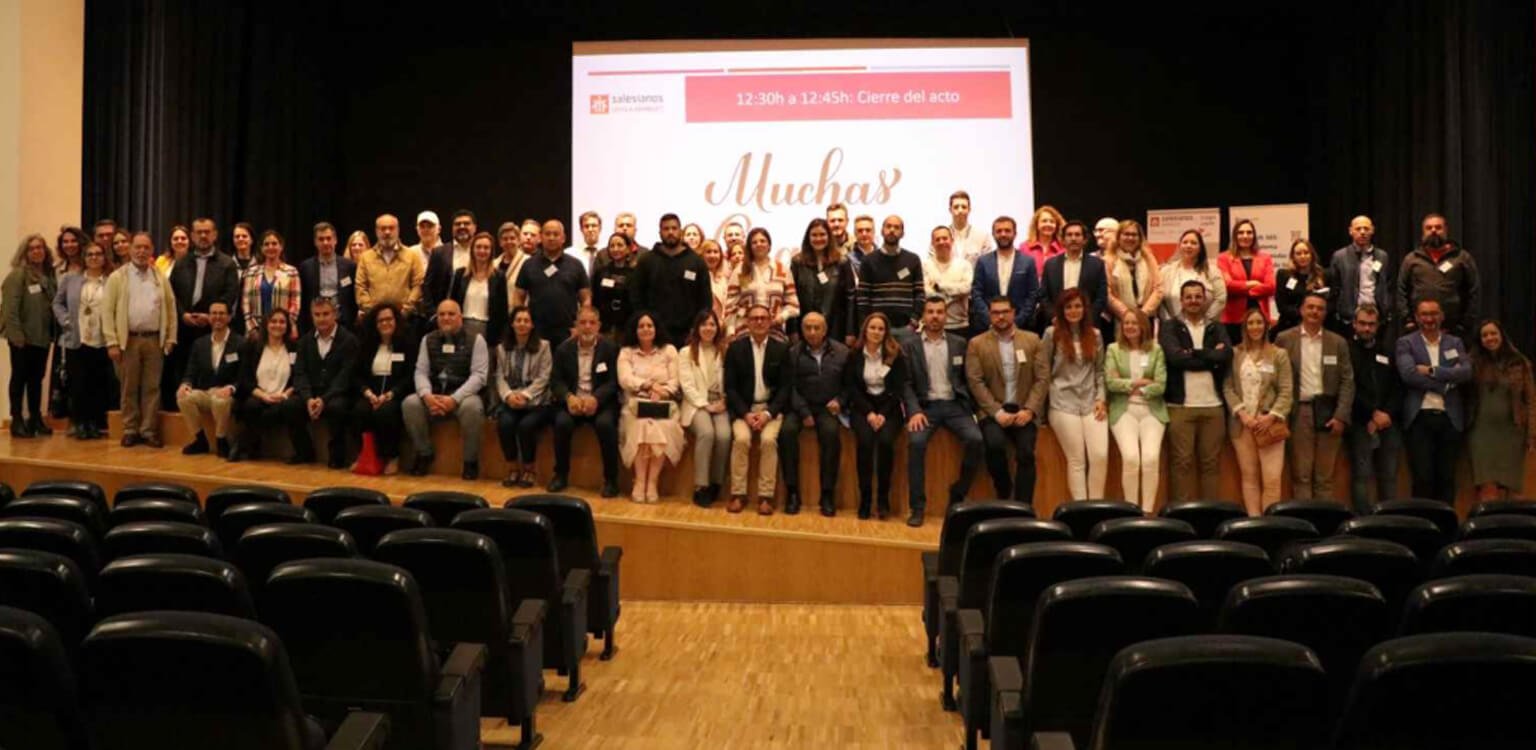 Nanomate participates in the
III Encuentro de Empresas at Salesianos Loyola
26.04.2023
The III Encuentro de Empresas at Salesianos Loyola brought together more than 30 companies from the area, including Nanomate, to discuss business strategy, strengthen the school-business relationship and promote young talent.
A few days ago the III Encuentro de Empresas was held at Salesianos Loyola in Aranjuez, with the participation of our colleagues María López and Belén Chavernas from the People team, and José Antonio Cámara from the Engineering team.
At the event, the director of the centre, Isidoro Gil, updated all attendees on the new Professional Training law and the role of companies in it. In addition, the event was attended by Aquilino Medina, a consultant specialising in business strategy, who provided valuable advice with his presentation "The 7 Deadly Sins in Business".
Our participation in this meeting, along with more than 30 companies in the area, shows that in Nanomate we are especially invested in the training of young people, we seek to promote talent and we are committed to strengthening the school - company relationship.