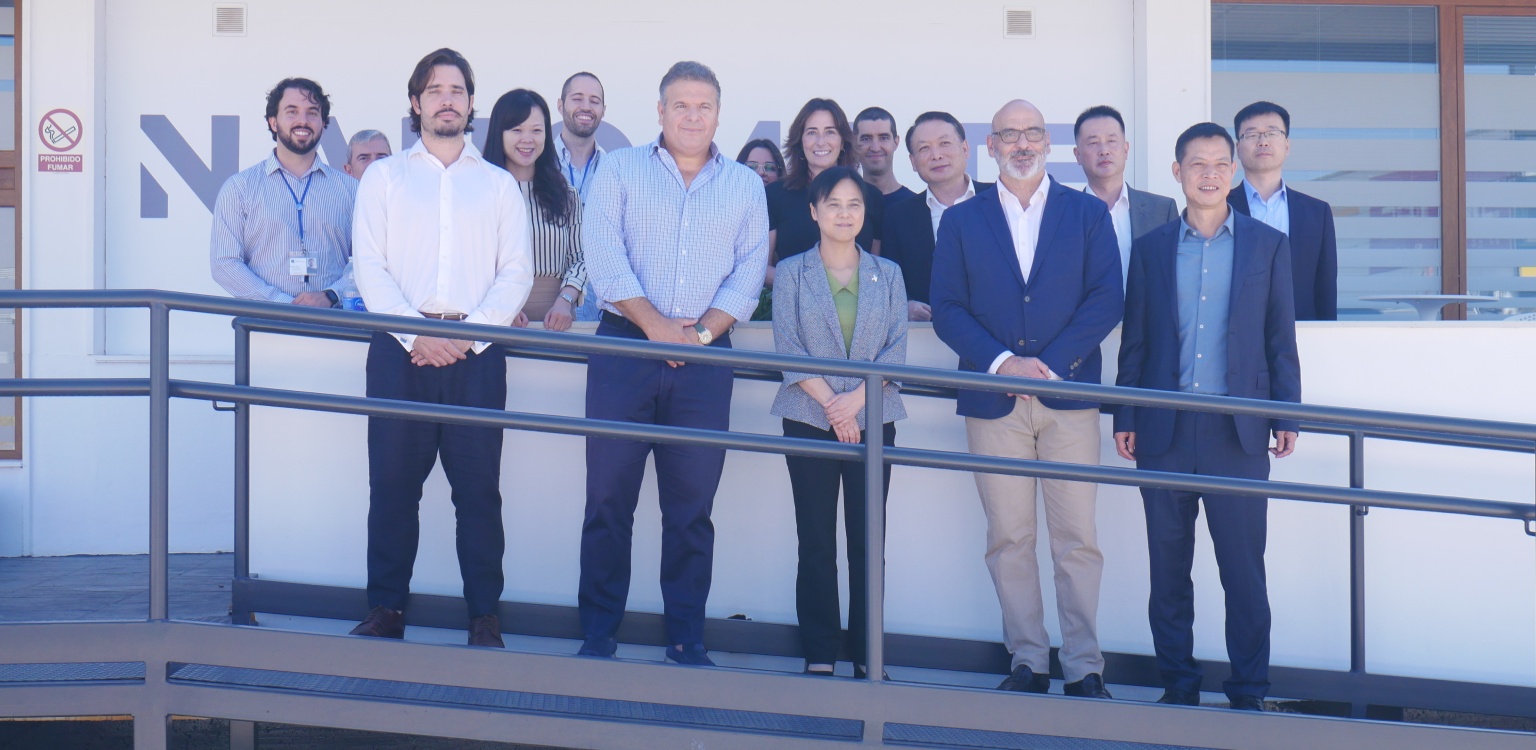 The government of Hefei
visits our Noblejas facilities
02.10.2023
Last Sunday, September 10th, we received a visit to our Noblejas plant from the administration of the Hefei government, led by Vice Mayoress Ming Zhao. Hefei, a city located in China, is known for its leadership in electric vehicle manufacturing, LCD plasma, semiconductors, and quantum computing.
During this special visit, our president Alejandro Ayala, our CEO Joaquín Abril, Iratxe Azcona (CFO) and Juan Benavente (CTO), together with the rest of the team, presented Nanomate's expansion plan. The visit was completed with a tour of our state-of-the-art laboratories, presentations on the pilot research lines and the R&D center. In addition, we worked and deepened on topics of shared interest.
This meeting is of great relevance for us, since as a company dedicated to the development and research of nanomaterials, we have much to offer to sectors such as those promoted in the city of Hefei. Thanks to our nanofibers, we can provide public and private entities around the world the necessary materials to take their production to the next level in many different technological industries.
At Nanomate, we not only have the best technology for manufacturing carbon nanofibers that optimize energy storage, but we also have the best talent, agile working methodologies and the use of Artificial Intelligence to develop the materials of the future adapting their properties for each industry.
We would like to thank all the representatives of Hefei City for their visit, as well as Julio Montesinos for his courtesy during the meeting. Thanks also to our team for their work, passion, and attitude, which once again demonstrates Nanomate's commitment to innovation and our determination to continue developing the materials of the future, today.
We hope this meeting will be the first of many in a long and successful relationship with the city of Hefei.