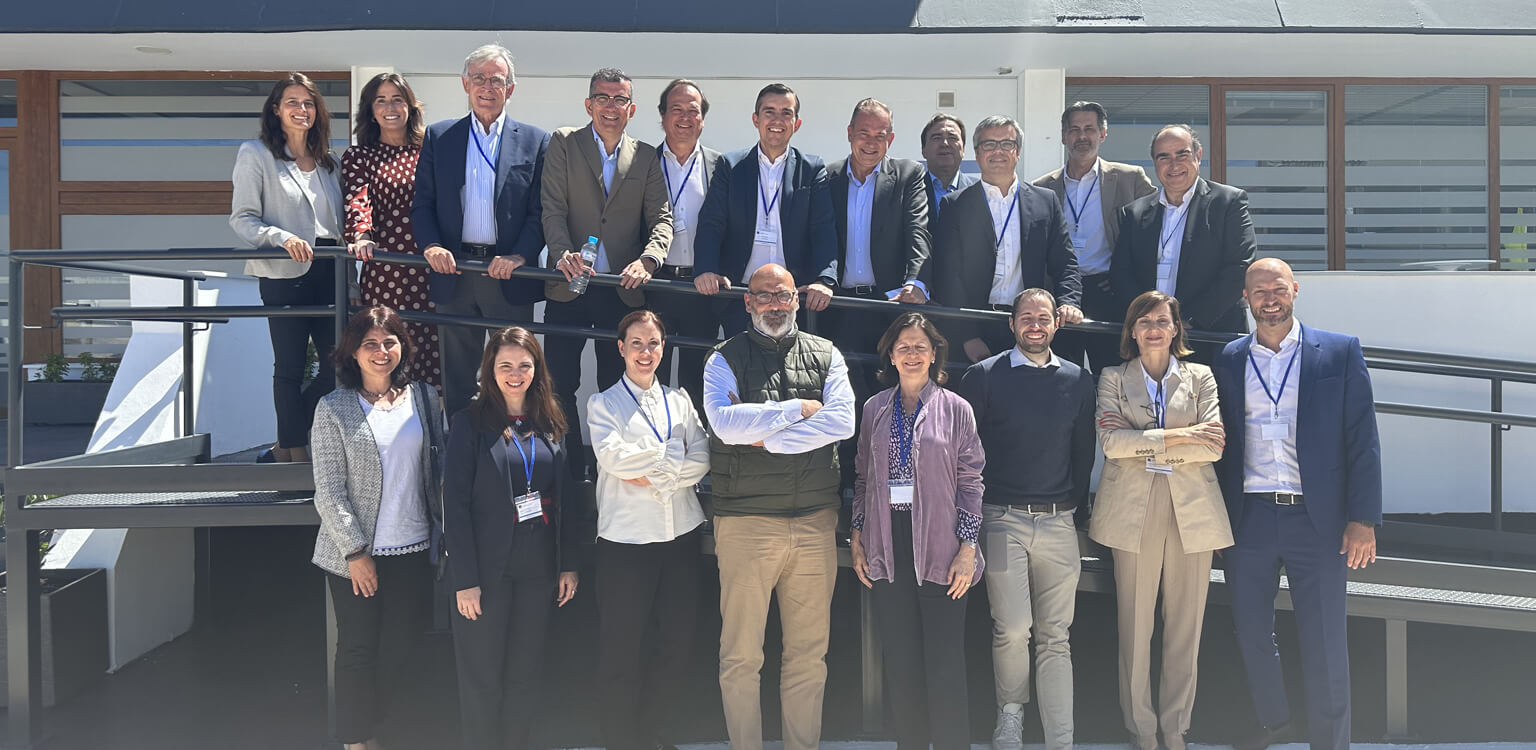 The Delegate Committee of Future: Fast Forward
visits our facilities in Noblejas
27.04.2023
The Delegate Committee of the "Agrupación F3" (F3 Group) visited our facilities in Noblejas to learn about the company's capabilities and its use of nanotechnology to manufacture parts and components for the automotive industry.
Nanomate forms part of the Future: Fast Forward project, which seeks to promote the development and manufacture of electric and connected vehicles, in order to make Spain the European hub for E-mobility. The initiative is led by "Agrupación F3" (F3 Group), which, comprised of more than 50 companies, is the largest business group in the history of the Spanish automotive industry. It is responsible for managing the European aid for the Strategic Project for Economic Recovery and Transformation related to Electric Vehicles ("PERTE"): a plan aimed at transforming the automotive sector in Spain.
Last Tuesday  (18 April 2023), said Delegate Committee, made up representatives from SEAT, Volkswagen, Price Waterhouse, Gestamp, Malena Engineering and Cuatrecasas, visited our facilities in Noblejas. In addition to the rest of the facilities, the agenda included a visit to Energy's laboratory, Spain's pioneer in the research and development of innovative energy technologies.
The visit of the F3 Group's Delegate Committee to the Nanomate facilities in Noblejas was a great opportunity to share the company's passion and commitment to innovation and excellence.